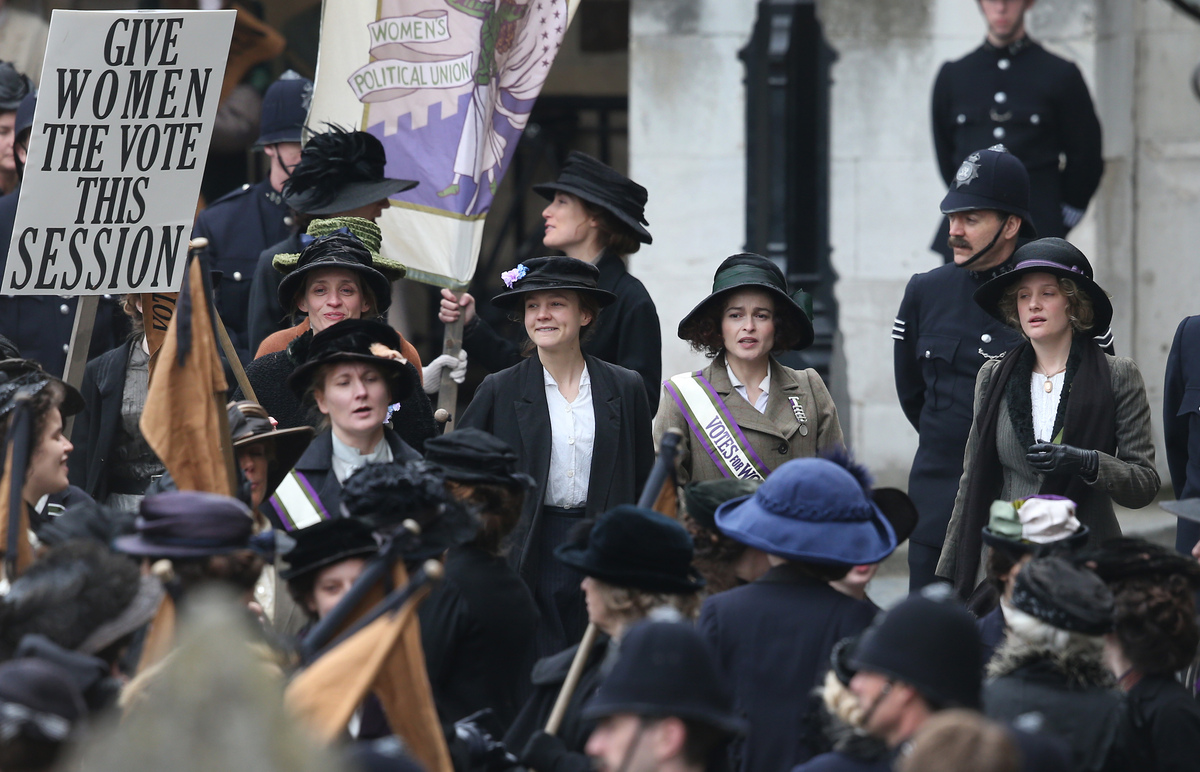 Plot:
Suffragette
tells the story of factory worker Maud (Carey Mulligan), who is drawn into the Suffragette movement, despite warnings from her husband that it will mean her becoming outcast from her work and family.
Fun facts: It's interesting to read about the real life women who inspired the characters in the film. Some claim Emily Davison didn't mean to throw herself in front of a horse but instead meant to place the Suffragette colours on the king's horse.
Guest appearances:
Ben Whishaw plays Maud's husband and Helena Bonham Carter plays pharmacist Edith Ellen. And of course Meryl Streep plays Emmeline Pankhurst.
Overall:
I'm glad I watched Suffragette as it really brought home not only how hard women fought for the right to vote (something we often take for granted in this country) but how tough the class struggle was in Victorian and Georgian times, and how difficult it was for working class women. One little gripe I had was that Emily Davison's character wasn't really explored before her dramatic end, which made headlines around the world giving the suffrage movement the exposure it needed.