January can be rather a depressing month - long nights, dark skies and back-to-work traffic jams coupled with news of weather chaos all add to the Christmas comedown. So here's a list of things to look forward to this year.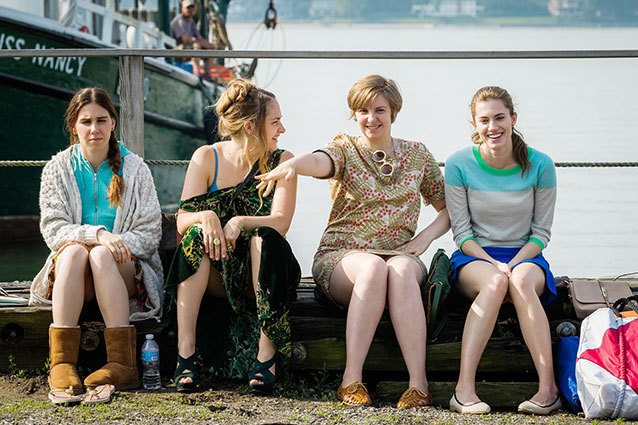 TV
This month sees series 3 of
Girls
hit the screens. I'm also looking forward to a second series of
Orange is the New Black
and *sniff* the final series of
Mad Men,
rumoured to be split into two parts with the final airing next year. Au revoir Don Draper!
As for
new
TV shows, I'm on the look out for a replacement to
Breaking Bad
as we are finally on the last season (and I'm not sure the spin-off
Better Call Saul
will cut it!). If like me you're a fan of the lovely Scoot McNairy (and if you're not I'd recommend watching
In Search of a Midnight Kiss
) he stars in new AMC series,
Halt & Catch Fire
, set in the 80s computer boom in California.
FILMS
There's lots of great films out this year including
Inside Llewyn Davis
(the Coen brothers),
Her
(Spike Jonze),
The Grand Budapest Hotel
(Wes Anderson),
12 Years a Slave
(Steve McQueen) and
Big Eyes
(Tim Burton).
COMEDY
Tom and I are off to see
David Sedaris
in March. I really want to see
Tim Key
live at some point as well, though he doesn't seem to be doing any dates outside London at the moment.
MUSIC
I've just got a copy of the new
Stephen Malkmus
album to listen to, and am also anticipating new albums by
St Vincent
& a rumour of a new
Blur
album...? I'm a bit behind on new music so would welcome any recommendations.
Let me know if there are any other exciting films/tv/stuff you're looking forward to this year too!