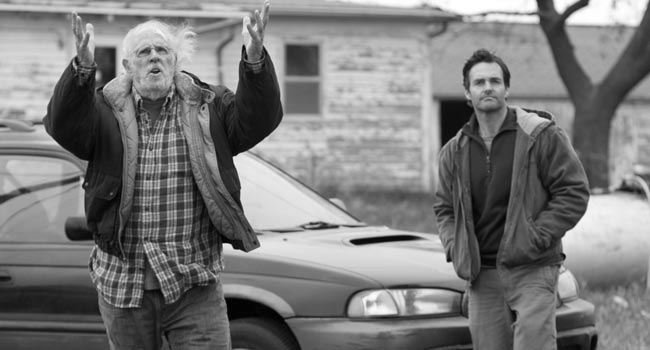 Plot
: Not a Christmas film today!
Nebraska
is a recent release by the same director who made The Descendents, and stars Bruce Dern as an aging alcoholic father who is convinced he has won a million dollars in a prize draw. His son reluctantly agrees to take him on a road trip to collect his winnings.
Guest appearances:
Better Call Saul (from Breaking Bad) plays the brother. The film also stars a grown-up Buzz from Home Alone (And he's meaner than ever!)
Moral of the story:
Sometimes it's better to humour someone and see where it takes you..
Rating: 8.5/10