If, like me you're rather cynical about Valentine's Day, you may prefer to avoid the commercialism and overpriced Valentine's menus in favour of something a little more personal. I always find it far preferable to make something unique and handmade instead. If you're not currently with someone it can still be nice to make a card or gift for a best friend or even your Nan (mine used to send me Thorntons chocolates on Valentine's Day without fail every year when I was younger!) So here's a little round up of a few handmade ideas I found..
Flip books are fun no matter how old you are! Etsy has shared this simple & quick tutorial to make your own.
Let's face it, pizza is always a good idea! Tom and i attempted to make a heart shaped one a few years ago and although it turned out to be more cloud-like than heart shaped it still tasted pretty good!
Cos mixtapes are the best and leave you with happy memories years later.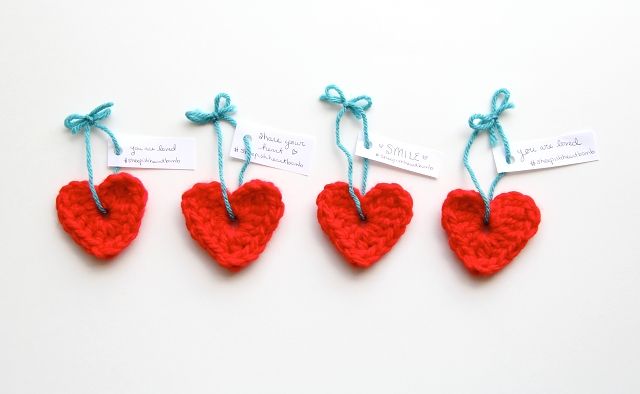 Why not leave a knitted heart in a public place for a stranger to find? Join
One Sheepish Girl
for a yarn bombing day and you might just make someone's day a bit happier.
And for those of you still in an anti-Valentine state of mind, check out these
mean cards from the 1800s
, known as Vinegar Valentine's. Eep!