Here is the final part of the interview, where
Andrea
talks through some of her favourite artists and illustrators.
What other illustrators and artists do you admire?
My favourite period in art history is definitely Pop Art, especially the British pop artists of the 1960s. I love the whole Mod movement from this period, too. It's really influential to me – the style, the music, the fashion. I love it all. Peter Blake is my favourite artist. I adore his work. I think that admiration comes through in my own work; the every day stuff, the collections, the obsession with popular culture. It never fails to inspire me.
Above: The First Real target by Peter Blake
In contrast to that, I am a massive fan of the Pre Raphaelites. I fell in love with their work at first sight. Almost all the art I have on the walls, in my home, are PreRaph paintings (er…prints, of course). My all time favourite painting is the 'The Lady of Shalott' by John William Waterhouse. I could never tire of looking at it. Or fail to be moved by it. Arthur Hughes 'Ophelia' comes a very close second. The Pre Raphaelites, for me, combine the perfect balance of astounding technical skills, mesmerising detail and a haunting spookiness. For me, it doesn't get any better than that.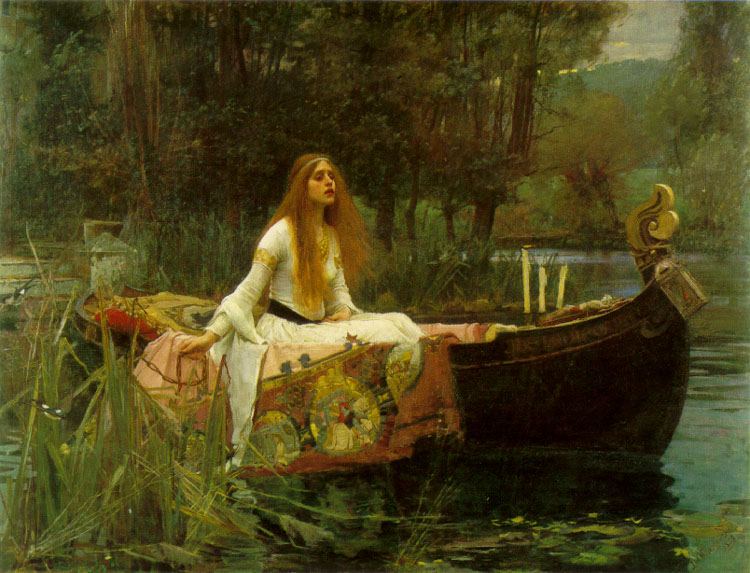 Above: The Lady of Shalott by John William Waterhouse
Above: Ophelia by Arthur Hughes


Of my peers, my favourite illustrators are Suzanne Cabrera and France Belleville. They are the two drawing blogs that I visit, religiously, every day. It was finding Suzanne's blog that really got me excited about drawing again, after a long hiatus. Seeing her work for the first time blew me away, it made me realise that drawing could be whatever you wanted it to be. If that makes any sense? Although our styles are very different, what I relate to most is the humour she uses in her work. I love it today as much as the day I clapped eyes on it. More, in fact.
Above image by Suzanne Cabrera


It was through a link on Suzanne's blog that I came across France's work, and again it blew my socks off. What I relate to in France's work is something different from Suzanne's. I see a melancholy in her lines that just keeps me going back for more. I adore them both, which is why being a part of the Moleskine Exchange group with these girls makes me all giddy!

I, too, have to mention my drawing mentor and guru (teehee) Miguel Herranz. One day, when I grow up, I want to draw just like him.
Above image by France Belleville

What advice would you give to any illustrators starting out?
This one'll be short and sweet; I really do not feel qualified to give out advice to anyone else. The advice I'd give to myself is just to draw. To keep on drawing. It's boring, but it's through the practice that you discover all sorts of stuff about yourself. All kinds of stuff you might never have wanted to know! But, amazing things too. Just draw. That's it. Draw. I'll shut up now.


Above: Shoes in Ballpoint by Andrea Joseph


-Thanks so much for the insight into your work Andrea!

You can see more on Andrea's blog
here
, including an amazing step by step look at one of her ballpoint drawings that must have taken some patience to complete!